Like most terriers, the Tenterfield is an intelligent and lively breed. They are adept varmint hunters with a strong prey drive. This can be wonderful for those looking for a dog to fill this role,…read more below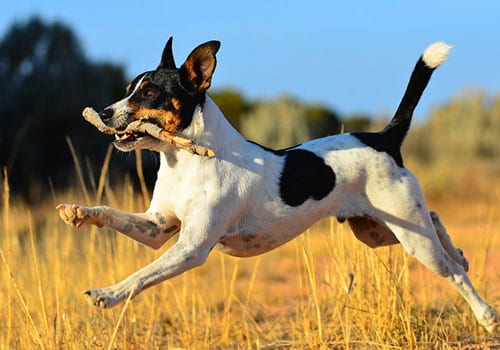 Tenterfield Terrier Personality
Like most terriers, the Tenterfield is an intelligent and lively breed. They are adept varmint hunters with a strong prey drive. This can be wonderful for those looking for a dog to fill this role, but also means that socialization and training are especially important if keeping them for companionship. They can do well in a variety of living situations as long as they are able to get the exercise and attention that they crave. They will typically get along well with other dogs in the home, as well as other pets that they are raised alongside. Anyone who gets to know one of these dogs can tell you of their lovable and loyal nature that can fill nearly any home with joy and entertainment.
Tenterfield Terrier Characteristics
Tenterfield Terrier History & Lineage
The Tenterfield Terrier originated in Australia, where their ancestors traveled with the first settlers from Europe. Used as varmint hunters, the smallest of the breed were selected for rat control on ships, which is how they were able to reach Australia. Interestingly enough, the name Tenterfield does not signify the area in which they were bred, but is more likely a nod to an early prominent breeder of these dogs. By the 1920's the breed had grown notably in popularity and was a staple household companion, though they were still known as Miniature Fox Terriers. The name Tenterfield Terrier was not normalized until the 1990's when it was suggested by the television personality Don Burke.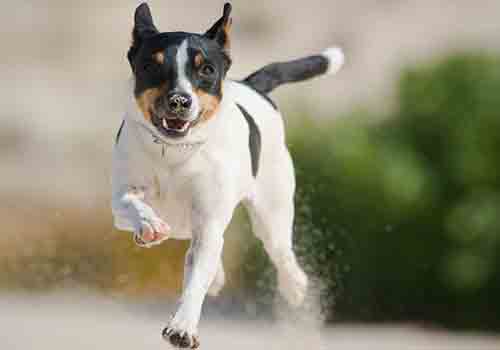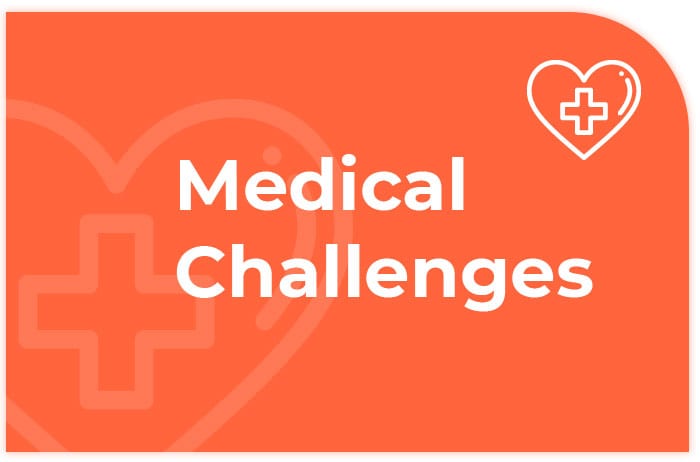 Tenterfield Terrier Medical Challenges
The Tenterfield Terrier is a predominantly healthy breed. Though most of them live full and healthy lives, some of these dogs have been known to experience some health issues, such as patellar luxation, joint dysplasia and hypothyroidism. They are slightly more prone to dental issues. Checking with the breeder for health screenings will help give you a better idea of what you should expect with your pup. Annual checkups with your veterinarian will play an important role in helping you to keep on top of your dog's health, as well as to treat any issues that they may experience. Always be sure to contact your vet right away if you have any serious concerns for the health and wellbeing of your dog. Your pup will be grateful for all the loving care that you provide for them and they will be sure to find plenty of ways to show it that will continue to bring joy.

Lorem ipsum dolor sit amet, consectetur adipisicing elit, sed do eiusmod tempor incididunt ut labore ipsum
Lorem ipsum dolor sit amet, consectetur adipisicing elit, sed do eiusmod tempor incididunt ut labore et dolore