These dogs are known for having a cool temperament, but also being very self assured and vigilant. They are natural protectors that form strong bonds to their families. Russian Black Terriers require owners that can fill the role of a strong pack leader. While they are extremely loyal,…read more below
Russian Black Terrier Personality
These dogs are known for having a cool temperament, but also being very self assured and vigilant. They are natural protectors that form strong bonds to their families. Russian Black Terriers require owners that can fill the role of a strong pack leader. While they are extremely loyal, they can sometimes challenge or test their owners for their position of dominance. However, with a firm but gentle hand, they are extremely amiable companions. They are typically shy around strangers, due to their protective nature, but they can get along well with other dogs or children in the home if thoroughly socialized and raised alongside.
Russian Black Terrier Characteristics
Russian Black Terrier Care
Russian Black Terrier History & Lineage
The Black Russian Terrier was originally bred exclusively in the Red Star Kennel in Moscow around the middle of the 20th century. Although the first of these dogs were put on show starting in 1955, it wasn't until 1957 that some of these dogs were sold to civilian breeders who could then help spread the breed. The breed slowly spread to other parts of the former USSR, and eventually even made its way to parts of Eastern Europe. In 1996, the first Black Russian Terriers would arrive in the U.K., and in 1998 they were officially added to The Kennel Club's Import Register.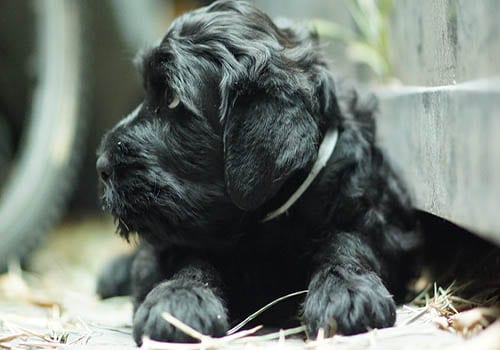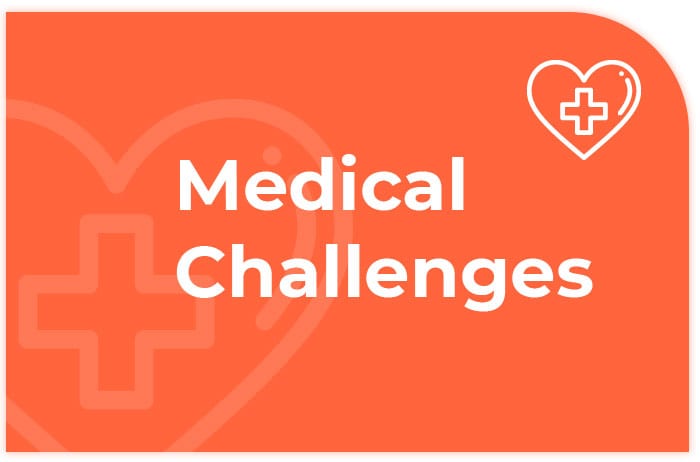 Russian Black Terrier Medical Challenges
The Black Russian Terrier is a predominantly healthy breed, though they can still experience certain issues. These can include joint dysplasia, eye issues, and allergies. It is important to check with the breeder for any health screenings done of breeding stock to give you a better idea of what to expect for your dog. Annual checkups will play an important role in helping you to keep on top of your dog's health, as well as to promptly treat any issues that they may experience. The National Breed Club also suggests that you speak with your vet about hip, elbow and ophthalmologist evaluations, as well as a cardiac exam and a JLLP DNA test to help you better understand what your pup may be at risk for. Your BRT will be grateful for all the loving care that you provide, and they will be sure to find plenty of ways to show it that will continue to bring joy into the home.
Russian Black Terrier Care
Lorem ipsum dolor sit amet, consectetur adipisicing elit, sed do eiusmod tempor incididunt ut labore ipsum
Lorem ipsum dolor sit amet, consectetur adipisicing elit, sed do eiusmod tempor incididunt ut labore et dolore