The Dogo Argentino is an affectionate and loyal breed of big game hunting dog. These dogs are as sensitive to people as they are intelligent, making them perfect for a variety of tasks, including some jobs ranging from service dog to search and rescue and police work. These dogs are very active and require an experienced owner with strong leadership skills to guide and raise them into lovable and well behaved adults…read more below
Dogo Argentino Personality
The Dogo Argentino is an affectionate and loyal breed of big game hunting dog. These dogs are as sensitive to people as they are intelligent, making them perfect for a variety of tasks, including some jobs ranging from service dog to search and rescue and police work. These dogs are very active and require an experienced owner with strong leadership skills to guide and raise them into lovable and well behaved adults. But for those that are up to the task, these brave dogs can be a wonderful companion and addition to the family. Able to keep up the pace with the busiest of owners but also willing to curl up with their families at the end of the day, it is no wonder how these dogs became so popular of found their way into so many hearts and homes of dog lovers.
Dogo Argentino Characteristics
Dogo Argentino History & Lineage
The Dogo Argentino originated in Argentina, after one Antonio Nores Martinez sought to breed a big game hunting dog that would also be suitable as a house pet back in 1928. The dogs that he bred are now extinct, but they became the foundation stock for the Dogo Argentino that we know today. The dogs that Martinez bred were crossed with several other breeds, including Great Dane, Spanish Mastiff, Bull Terrier, Pyrenean Mastiff, and Irish Wolfhounds to reach the modern day Dogo Argentino. The breed remains unrecognized by any major kennel club today, but their popularity among dog enthusiasts continues to rise and we may still one day see the official acknowledgement of the Dogo Argentino.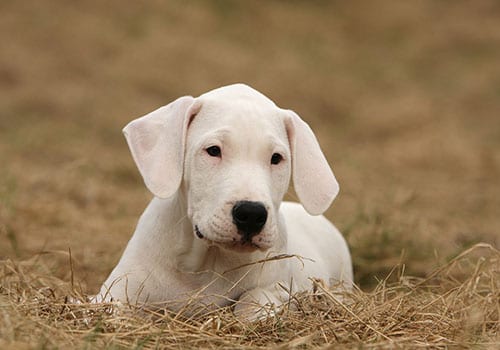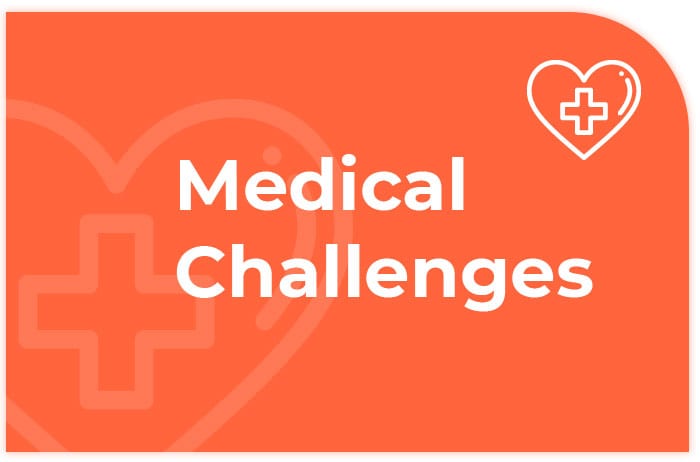 Dogo Argentino Medical Challenges
Some Dogo Argentinos can experience issues found in similar breeds, though they are predominantly healthy dogs and most live full lives without any serious issue. Annual checkups with your veterinarian will help you to better understand and ensure the health of your Dogo Argentino. The National Breed Club also suggests that you speak with your vet about BEAR tests to gain even more insight and understanding for your dog's well being. Be sure to contact your vet right away if you have any serious concerns for the health of your dog. Your Dogo Argentino will be grateful for the loving care that you provide for them and they will be sure to find plenty of ways to show it that will continue to bring you joy.
Lorem ipsum dolor sit amet, consectetur adipisicing elit, sed do eiusmod tempor incididunt ut labore ipsum
Lorem ipsum dolor sit amet, consectetur adipisicing elit, sed do eiusmod tempor incididunt ut labore et dolore