The American Water Spaniel is an affectionate breed driven to please those they form bonds with. They get along well with children, enjoying time spent playing games and running around, but they can be just as content curling up for a nap with their owner. American Water Spaniels earn their name by being strong swimmers,…read more below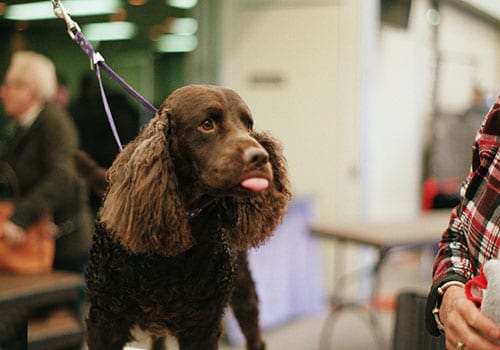 American Water Spaniel Personality
The American Water Spaniel is an affectionate breed driven to please those they form bonds with. They get along well with children, enjoying time spent playing games and running around, but they can be just as content curling up for a nap with their owner. American Water Spaniels earn their name by being strong swimmers and retrievers in water. But as skilled as they are at their job, they mostly desire the company and attention of their families. It's no wonder that these dogs have found their way into so many hearts and homes with their friendly attitude and lively spirit, it is hard to resist their adorable charm.
American Water Spaniel Characteristics
American Water Spaniel Care
American Water Spaniel History & Lineage
The American Water Spaniel got its start as a breed in Wisconsin, where it is now the state dog. In the early 19th century, hunters needed a breed of dog that could work and retrieve in water as well as on land. Over time, Several breeds of Water Spaniels and retrievers were interbred until the American Water Spaniel we know today was created. Eventually the breed began to decline in number after duck hunting in the area had diminished in favor of other means of getting food. It was in great part the work of Dr. Fred J. Pfeifer of New London Wisconsin who helped to save and preserve the breed by opening the Wolf River Kennels. He sold American Water Spaniels across the nation, helping to boost their popularity and their population. Thanks to his work, the breed was finally recognized by the AKC in 1920 and it was his own pet American Water Spaniel that was the first to be registered. Today their popularity continues to increase steadily among dog lovers and owners. Although the breed remains rare, in 2010 they were ranked as the 143rd most popular dog in America and anyone lucky enough to meet one of these dogs can see very quickly why they have become such a beloved pet.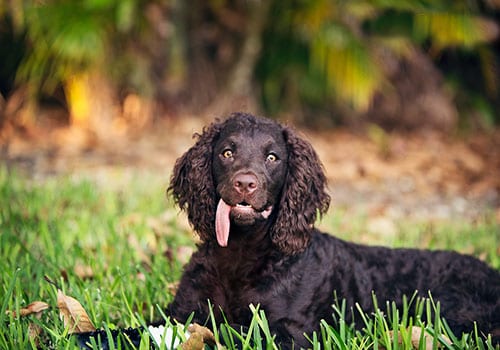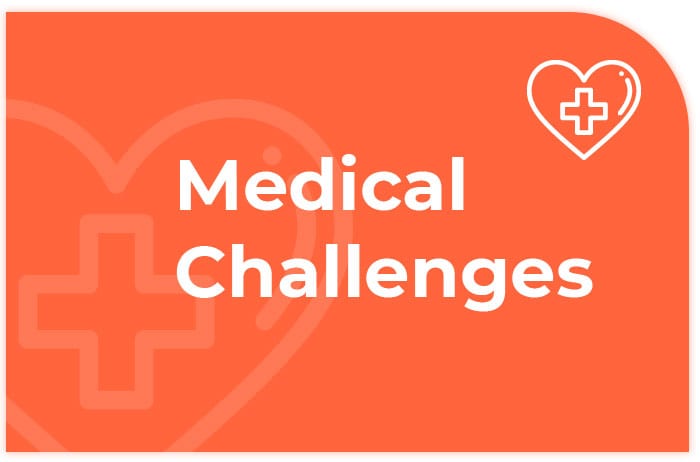 American Water Spaniel Medical Challenges
Although some of these dogs can experience some issues such as hip dysplasia, degenerative myelopathy, cardiac abnormalities and eye problems, the majority of American Water Spaniels live full lives without issue. Annual check ups with your veterinarian are important to help you better understand and ensure the health of your dog. The National Breed Club also suggests talking to your vet about hip and ophthalmologist evaluations, as well as cardiac exams. Your dog will appreciate the good care you provide for them as much as you appreciate them.
American Water Spaniel Care
Lorem ipsum dolor sit amet, consectetur adipisicing elit, sed do eiusmod tempor incididunt ut labore ipsum
Lorem ipsum dolor sit amet, consectetur adipisicing elit, sed do eiusmod tempor incididunt ut labore et dolore