The American Mastiff is a large and serious looking dog, but they are actually quite docile and affectionate with their families. These non-aggressive dogs get along well with children and other pets in the home, but they won't hesitate to defend the family if they sense a threat. They form strong bonds with their owners and…read more below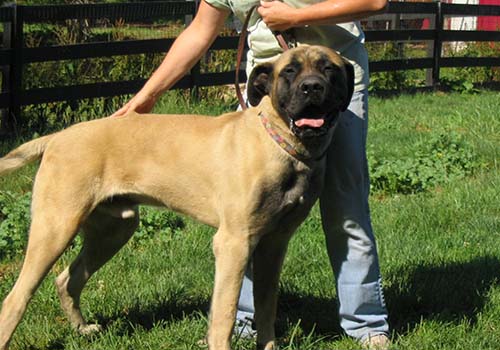 American Mastiff Personality
The American Mastiff is a large and serious looking dog, but they are actually quite docile and affectionate with their families. These non-aggressive dogs get along well with children and other pets in the home, but they won't hesitate to defend the family if they sense a threat. They form strong bonds with their owners and love to spend time playing games and running around outdoors with them. Despite their sober demeanor, these dogs love to clown around when they aren't content to just laze about. Their kind and loyal nature of these dogs has added greatly to the continued popularity of the breed.
American Mastiff Characteristics
American Mastiff History & Lineage
This breed comes out of Piketon, Ohio, where they were first bred by Fredericka Wagner in the 20th century by interbreeding the English and Anatolian Mastiffs. By the late 1900's, Wagner had enough stock to breed from existing lines, rather than continuing to outcross and in 2000 the breed was officially recognized by the Continental Kennel Club, although it remains unrecognized by the AKC and the UKC. In 2002, Wagner founded the American Mastiff Breeder's Council for the continued preservation and documentation of the breed.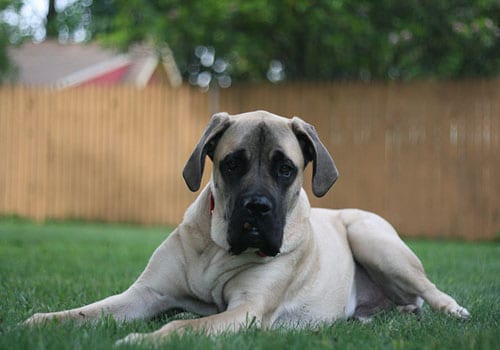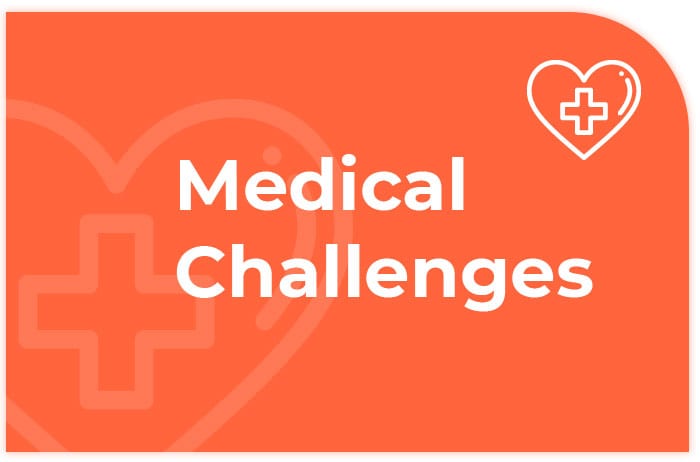 American Mastiff Medical Challenges
The American Mastiff appears to be at risk for many of the same problems seen in English Mastiffs, such as joint dysplasia, heart problems, arthritis, bloat, eye problems and dermatological problems, although they are less prone to developing them. Most American Mastiffs live full and healthy lives without much issue. Annual checkups with your veterinarian will help you to better understand and ensure the health of your American Mastiff as they grow and age and they will appreciate the loving care you provide as much as you appreciate them.
Lorem ipsum dolor sit amet, consectetur adipisicing elit, sed do eiusmod tempor incididunt ut labore ipsum
Lorem ipsum dolor sit amet, consectetur adipisicing elit, sed do eiusmod tempor incididunt ut labore et dolore