The American Bulldog is a highly self assured, situationally aware breed that builds strong bonds with their families. These dogs may seem content to laze about if left to do so, but American Bulldogs crave daily activity to keep them feeling fit and content. Best known for those big, droopy jowls and their portrayal in Tom and Jerry Cartoons,…read more below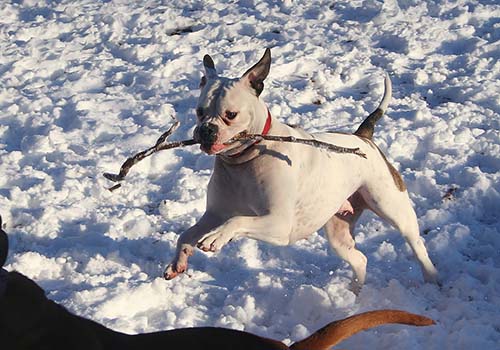 American Bulldog Personality
The American Bulldog is a highly self assured, situationally aware breed that builds strong bonds with their families. These dogs may seem content to laze about if left to do so, but American Bulldogs crave daily activity to keep them feeling fit and content. Best known for those big, droopy jowls and their portrayal in Tom and Jerry Cartoons, the American Bulldog is also known for their protective instincts and have been known to perform incredible acts of bravery for their owners. These dogs have a strong protective instinct towards those they bond with and can act somewhat reserved around strangers. But the American Bulldog is also sometimes referred to as an oversized lap dog, getting along well with children and other pets and always looking for an opportunity to curl up with their loved ones. The American Bulldog is a wonderful companion for those interested in an affectionate medium sized dog who can get along well in a number of living situations and bring warmth and joy to the whole family.
American Bulldog Characteristics
American Bulldog History & Lineage
The History of the American Bulldog began with working immigrants bringing their Old English Bulldogs with them to the U.S. These dogs were interbred with other strong farm dogs, though without any record of pedigree or lineage. This continued as these dogs were kept and bred on working farms for their strong work ethic and incredible loyalty. With the introduction of wild pigs into North America, these dogs were given a new, important purpose. These were the only dogs at the time who could properly deal with the increasing wild pig population. Despite their increased use for this important job, the breed almost died out by the onset of the second world war. It was the work of one John D. Johnson, who collected viable specimens of the breed from throughout the south in order to revive their population. Around this time, one Alan Scott became involved with the project. He began introducing other southern farm bulldogs into the line of dogs that Johnson had, creating the Standard type American Bulldog that we know today. Later, Johnson would go on to mix his dogs with a northern atavistic English bulldog, yielding in the Bully type American Bulldog, also known as Classic type. Thanks to the efforts of these two, the breed is now safe from extinction and although it has yet to be officially recognized by the AKC, the breeds popularity and recognition continue to increase so that we may one day soon see them added to the list of recognized breeds.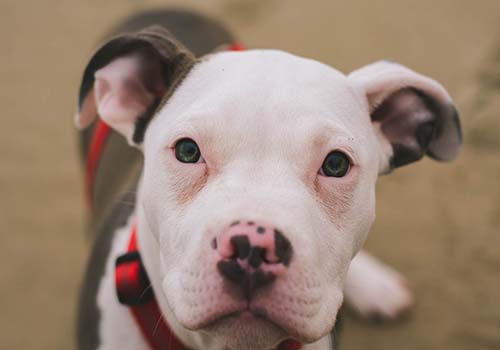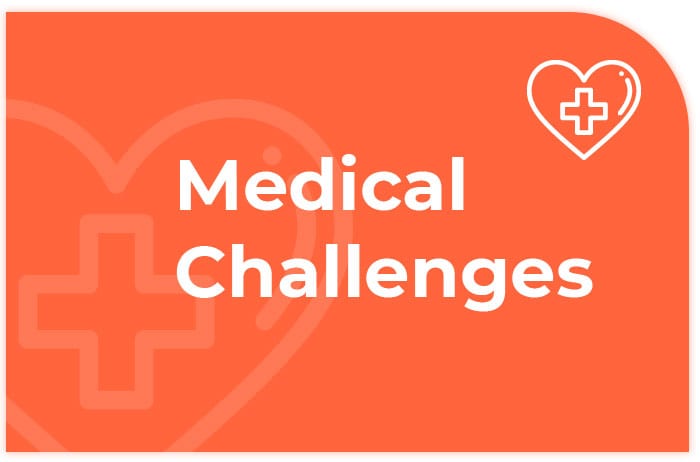 American Bulldog Medical Challenges
With so many different American Bulldog registries, it is difficult to find many accurate health surveys for the breed. Hip and elbow dysplasia have become the most common issue among this breed but they may also be prone to other issues such as arthritis, brachycephalic syndrome, and skeletal growth abnormalities as well as some respiratory, vision and hearing issues. Despite these potential issues, most would describe the American Bulldog as a predominantly healthy breed of dog who tend to live full and fruitful lives. Annual check ups with your veterinarian will help to better understand and ensure the health of your American Bulldog and keep them spritely and happy throughout their lives.
Lorem ipsum dolor sit amet, consectetur adipisicing elit, sed do eiusmod tempor incididunt ut labore ipsum
Lorem ipsum dolor sit amet, consectetur adipisicing elit, sed do eiusmod tempor incididunt ut labore et dolore