Airedale Terriers are capable and confident, medium sized dogs that have been popular in a wide variety of uses. From hunter to worker to lovable house pet, these dogs can get along well in a variety of living situations so long as they are properly socialized and trained, as well as being regularly exercised to avoid restlessness. Their hunting instincts are still very present today,…read more below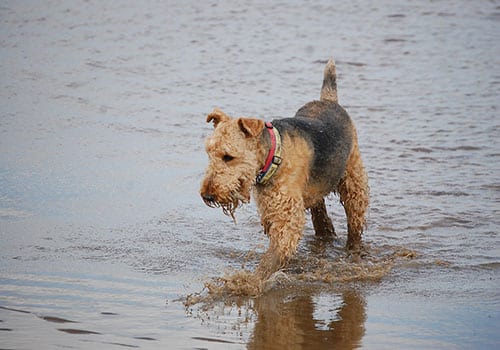 Airedale Terrier Personality
Airedale Terriers are capable and confident, medium sized dogs that have been popular in a wide variety of uses. From hunter to worker to lovable house pet, these dogs can get along well in a variety of living situations so long as they are properly socialized and trained, as well as being regularly exercised to avoid restlessness. Their hunting instincts are still very present today, and so they may be prone to chasing smaller animals. This means cats, or other smaller pets in the home should beware unless the Airedale is raised alongside them. Intelligent and brave, they can learn very quickly and are not afraid to defend their families and their territory if they feel they are under threat, though they are not typically aggressive. These dogs have become a favorite among many dog lovers for their fierce loyalty and affectionate companionship.
Airedale Terrier Characteristics
Airedale Terrier History & Lineage
The Airedale Terrier originated in the Airedale valley in the West Riding of Yorkshire around the mid 19th century. Bred to be a true working class dog, they are a cross of English Black and Tan Terriers and Otterhounds, as well as a variety of others, in varying degrees. Shown for the first time in 1864 at a championship dog show, they were originally classified under a different name. However, these handsome dogs quickly grew in popularity and the breed was officially recognized by the Kennel Club of England in 1886 as the Airedale Terrier. By 1888, they had also been recognized by the American Kennel Club. They have a strong background in being both hunting and working dogs for the working class of the time. They became a favorite among the middle class and were soon seen regularly in competition. Airedale Terriers have even seen military and police use since the First World War, to carry messages as well as protective dogs for police on patrol. Later that century, they would even begin to see heavy use as herding and livestock protection dogs, both in the UK as well as the US. Today these dogs continue to perform the many tasks they are given, finding their way into important roles and loving homes around the world.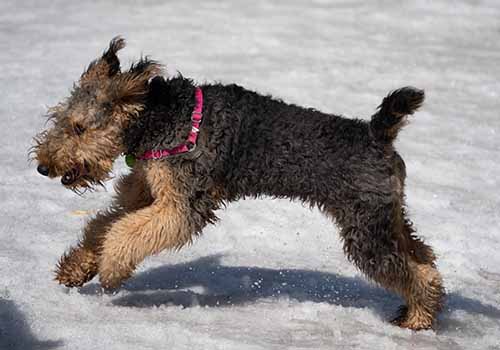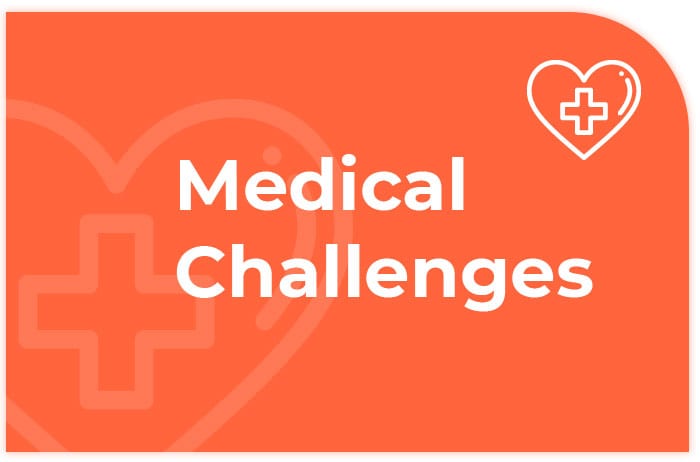 Airedale Terrier Medical Challenges
Some Airedale Terriers have been known to experience issues such as joint dysplasia, malformation of the hip joint, and cardiac issues. However, the Airedale Terrier is a predominantly healthy breed with most of these dogs living full and healthy lives. Annual checkups with your veterinaria will play an important role in helping you to keep on top of any issues that may arise, as well as ensuring proper treatment for any ailments. The National Breed Club also suggests that you speak with your vet about renal disease DNA tests, ophthalmologist evaluations, hip and cardiac exams to help you better understand and ensure your dog's health. Always be sure to contact your vet right away if you have any serious concerns for their health and well being. Your Airedale will be very grateful for all the loving care that you provide for them, and they will be sure to find plenty of ways to show it that will continue to bring you smiles and joy.

Lorem ipsum dolor sit amet, consectetur adipisicing elit, sed do eiusmod tempor incididunt ut labore ipsum
Lorem ipsum dolor sit amet, consectetur adipisicing elit, sed do eiusmod tempor incididunt ut labore et dolore