The smallest dog breed in the world, the Chihuahua, is much more than a fun-sized, action-packed, tough-talking bundle of canine energy. A popular accessory to celebrities' purses and fast-food commercials, the Chihuahua brings a lot to the table—as long as it is a really short table. The tiny Chihuahua crams a personality the size of a Great Dane into a body that weighs about as much as two Starbucks Venti iced lattes. On May 14th, in honor of Chihuahua Appreciation Day, let's look at the Top 13 Things To Appreciate About Chihuahuas.
13.  The Chihuahua's Never-Give-Up Attitude
In more than one hundred years of competing in the Westminster Dog Show, the over-looked Chihuahua has never taken the top honors. But that doesn't stop the determined little breed and its handlers from trying every year. The Chihuahua is a welcomed sight in the Toy Breed category even if it has never been named Best of Show.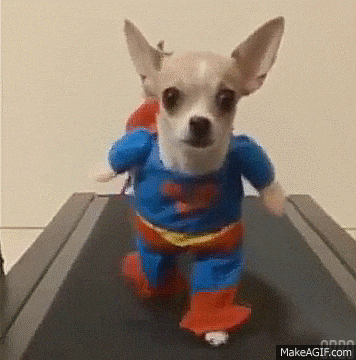 12.  The Chihuahua Nose
The itty-bitty nose of the Chihuahua can come in a variety of color schemes. Some are a solid color—black, pink, brown, or gray. Others are two-tones. It is not uncommon to see a boop-worthy pink and brown nose or black and gray one.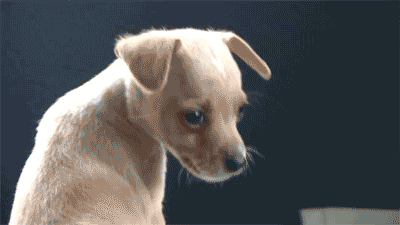 11.  Changeable Ears
Chihuahua puppies have adorable floppy ears when they are first born. In fact, their ears hang low and wobble to and fro until they reach about six months in age. By then, their ears are usually erect. If a Chihuahua's half-year birthday passes and his ears still haven't popped up, they probably aren't going to. Even though the breed standard for the Chihuahua states that they should have upright ears, many purebred Chihuahuas keep their floppy ears for life. Rebels!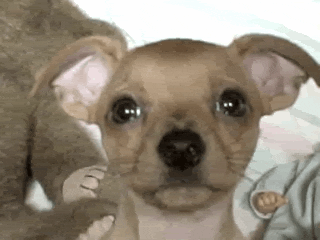 10. Chihuahuas Can Help With Your Spanish Homework
Just kidding. Chihuahuas don't speak Spanish, even though the breed originated in Mexico. Thanks to the super-popular Taco Bell commercials from the late 1990s though, we remember that "yo quiero" means "I want." Speaking of the Taco Bell chihuahua, did you know that the Spanish-speaking, taco-craving pooch was played by a little lady named Gidget? Gidget starred in hundreds of TV commercials for Taco Bell, as well as other companies, until her death at age 15.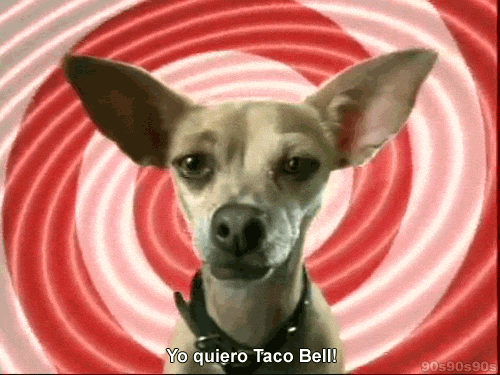 9.  Heart Throbs
Chihuahuas have one of the fastest resting heart rates of all dog breeds with between 100 and 149 heart beats per minute. For comparison purposes, a human's resting heart rate is between 60 and 100 beats per minute and a hummingbird's is about 250 beats per minute.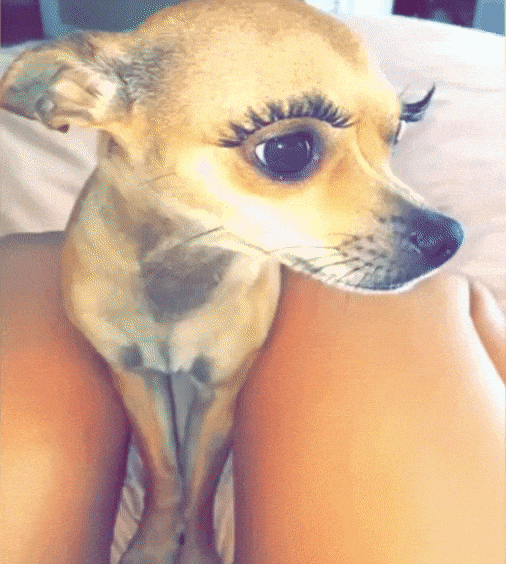 8.  Chihuahuas Are Bite-Sized
Chihuahuas are so small—about three or four pounds, on average—that you have to keep a sharp eye on them when they are outside. Predators, such as hawks, eagles, and coyotes, have been known to swoop in a snatch a little, bite-sized Chihuahua.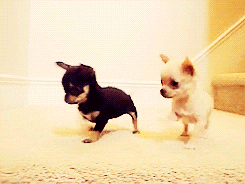 7.  Chihuahuas Were Revered By The Aztec
The ancient Aztec people believed that Chihuahua had some extraordinary abilities. They thought that Chihuahuas could take sins away from their human companions—a trait that made them very popular. It was also thought that the diminutive pups could transfer disease from humans to themselves. Another reason to keep them around.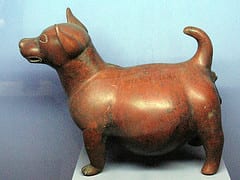 6.  Chihuahuas Of The Rich And Famous
Chihuahuas seem to be the go-to dog breed for many of Hollywood's biggest celebrities. Britney Spears, Rosie O'Donnell, Jamie Lee Curtis, Reese Witherspoon, Mickey Rourke, Paris Hilton, George Lopez, Jennifer Love Hewitt, Hillary Duff, Sharon Osborne, and Katherine McPhee are just a few of Hollywood's proud Chihuahua owners.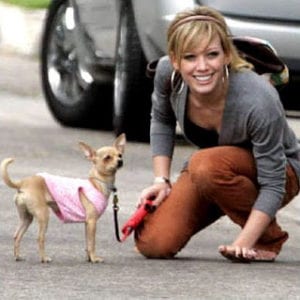 5.  Dog's Rule
According to one Aztec story, there was once an Aztec princess who so loved the little Chihuahuas that she had one thousand of them as pets. Each one of the dogs had its own servant. If one of the dogs died, then its servant would be killed so that she could tend to the Chihuahua's needs in the afterlife.
4.  Chihuahuas Are Brainy
Chihuahuas may be tiny little beasts, but they have some of the biggest brains comparative to their body size of all dog breeds. Naturally, this means Chihuahuas are smart and quick learners.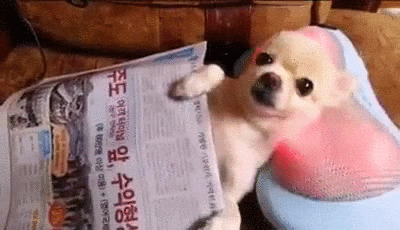 3.  Chihuahuas Are Sassy
Seriously! According to the American Kennel Club's breed description of the Chihuahua, the pint-sized pooch is "charming, graceful, and sassy." Plenty of dog owners seem to appreciate that sass, however. The AKC ranks the Chihuahua as 30 out of 193 on its list of most popular dog breeds in America.
2.  Chihuahuas Look Spiffy In Sweaters
The tiny, little Chihuahua looks cute and cuddly in doggie shirts and sweaters. Indeed, many Chihuahua owners like playing dress-up with their pups. The itty-bitty sweaters serve an important purpose, too. Chihuahuas are so small that they have a hard time raising their body temperature when it is cold out. They shiver and shake. Put a warm sweater on him, though, and he will be eager to frolic in the snow.
1.   Long Live The Chihuahua!
In addition to being the smallest dog breed, the Chihuahua has the distinction of being the breed with the longest life expectancy. It is not uncommon for Chihuahuas to live to be 17 to 20 years old, with proper care and nutrition. If you are into long-term relationships, then the Chihuahua might be the dog for you.
Feisty and friendly, the tiny Chihuahua is big on personality. There is much to appreciate with this puny pooch, from his longevity to his intelligence to his star quality. On Chihuahua Appreciation Day, May 14th, you can show your love for the dainty Chihuahua.