Jamthund / Swedish Elkhound
These sturdy and confident dogs have a tendency to act dominantly towards other dogs, as well as a strong prey drive that may not bode well for smaller animals, so early socialization and training are needed to break these behaviors. However, Swedish Elkhounds are sweet…read more below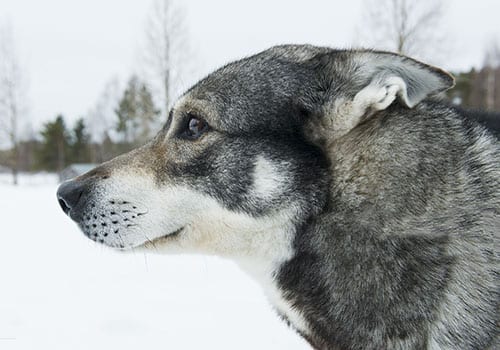 Jamthund / Swedish Elkhound Personality
These sturdy and confident dogs have a tendency to act dominantly towards other dogs, as well as a strong prey drive that may not bode well for smaller animals, so early socialization and training are needed to break these behaviors. However, Swedish Elkhounds are sweet and friendly toward their human families, and they tend to have a propensity for pleasing their owners. These clever dogs can even be taught to fulfill a number of tasks, making them popular among those looking for a working companion. These dogs can adapt to a variety of living situations as long as they can get the exercise and attention the require. They are happy to spend a day hard at work with their owner, only to head home to the family and curl up at their feet.
Jamthund / Swedish Elkhound Characteristics
Jamthund / Swedish Elkhound Care
Jamthund / Swedish Elkhound History & Lineage
The Jamthund, commonly referred to as the Swedish Elkhound, is an ancient breed that is believed to have originated in Northern Scandinavia several millennia ago. Long since used for hunting elk and bear, along with other wild game in the harsh elements, these confident canines were only officially recognized as a unique breed in 1946, finally being distinguished from the Norwegian Elkhound. Though still somewhat rare outside of their homeland, their popularity continues to rise among owners and breeders, and in 2006, the United Kennel Club officially recognized the breed.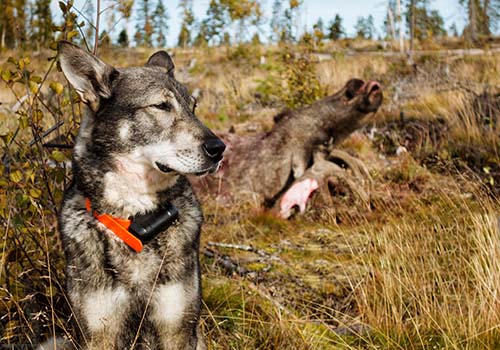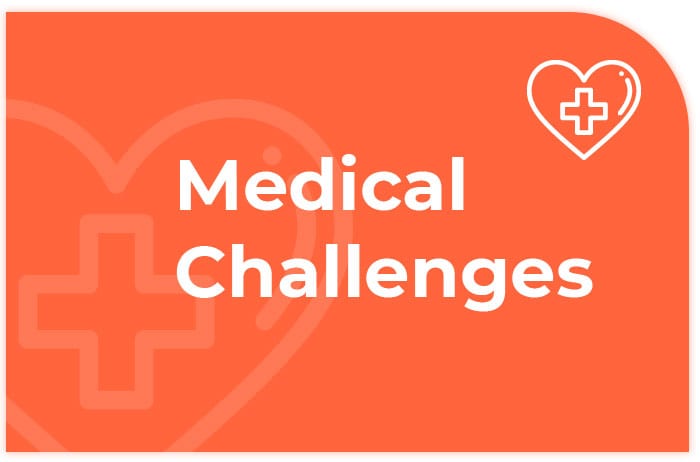 Jamthund / Swedish Elkhound Medical Challenges
Some Swedish Elkhounds have been known to experience issues such as skin allergies, joint dysplasia, liver disease, hearing issues, obesity, diabetes and heart disease. Although, they do not seem more prone to these than other similar breeds, and most Swedish Elkhounds live full lives without any serious health problems. Annual checkups with your veterinarian will play an important role in helping you to better understand and ensure your dog's health and wellbeing. Always be sure to contact your vet right away if you have any serious concern about the health of your Swedish Elkhound. Your dog will be grateful for all the loving care that you provide for them, and they will be sure to find plenty of ways to show it that will continue to bring you joy.
Jamthund / Swedish Elkhound Care
Lorem ipsum dolor sit amet, consectetur adipisicing elit, sed do eiusmod tempor incididunt ut labore ipsum
Lorem ipsum dolor sit amet, consectetur adipisicing elit, sed do eiusmod tempor incididunt ut labore et dolore