The Bracco Italiano is an affectionate and friendly breed that does well as a one person dog or a lovable addition to the family. These dogs crave company and will get along with everyone in the home, from children to other dogs and pets. The Bracco Italiano is full of life and loves to play around…read more below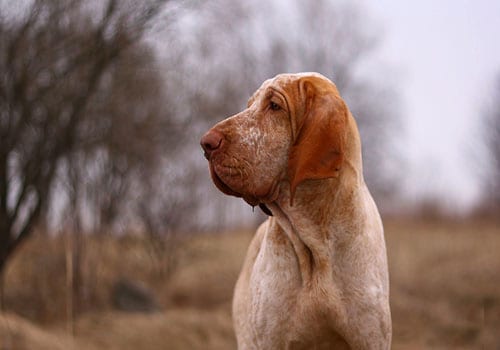 Bracco Italiano Personality
The Bracco Italiano is an affectionate and friendly breed that does well as a one person dog or a lovable addition to the family. These dogs crave company and will get along with everyone in the home, from children to other dogs and pets. The Bracco Italiano is full of life and loves to play around. Their instinctual hunting skills make playing all sorts of games with them especially fun and challenging and they are always happy to get some good mental and physical exercise with their families. These dogs aim to please those they bond with, making for a well behaved and even tempered companion. Their adorable face and amiable personality have made them a popular choice for those looking for a loyal and loving friend to bring home.
Bracco Italiano Characteristics
Bracco Italiano History & Lineage
The Bracco Italiano, as its name suggests, originated in Italy as far back as the 4th or 5th century B.C. This old breed is thought by many to mostly be a cross between the Asiatic Mastiff and the Segugio Italiano. For centuries these dogs were used to help track and retrieve during hunts, though over time they became popular house pets as well. Today there are two variations of the breed, the Lombard Pointer and the Piedmontese Pointer, respectively bred in Lombardy and Piedmont. The main difference between the two is that the Braccos from Piedmont tend to be lighter in color and frame than the Lombardy Braccos. Sadly, around the 19th century the breed nearly disappeared entirely, and very well might have had it not been for the dedicated work of several breeders during and after the world wars who made it their mission to preserve the breed into the future. Thanks to them, the Bracco Italiano has survived into modern day and in 1949, the Italian standard for the breed was finally drafted and released. Today these lovable family dogs can be found in homes all around the world with a fan base that continues to grow as more of these dogs find their way into the hearts of owners and breeders everywhere.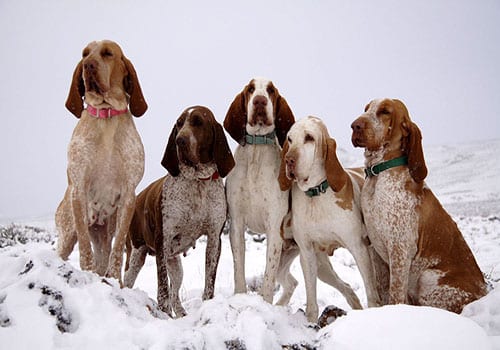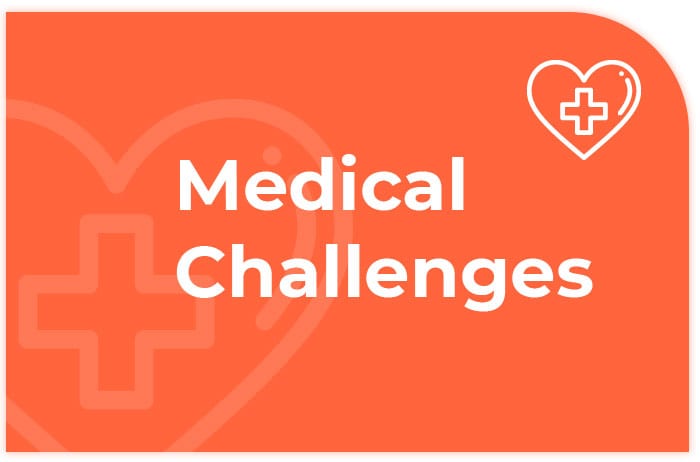 Bracco Italiano Medical Challenges
Some dogs of this breed have been known to experience certain issues such as joint dysplasia, eye issues, kidney disorders, and ear infections, although the Bracco Italiano is considered to be a predominantly healthy breed with most dogs living full lives without any serious issue. Annual checkups with your veterinarian will help you to better understand and ensure the health and wellbeing of your Bracco Italiano. Be sure to contact your veterinarian right away if you have any serious concern for the status of your Bracco Italiono's health. Your dog will be grateful for the loving care you give them and they will be sure to find plenty of ways to show it you both continue to share good times together.
Lorem ipsum dolor sit amet, consectetur adipisicing elit, sed do eiusmod tempor incididunt ut labore ipsum
Lorem ipsum dolor sit amet, consectetur adipisicing elit, sed do eiusmod tempor incididunt ut labore et dolore