Lively, alert and energetic, the Australian Terrier is a hard working, loyal companion to have. They form strong bonds to their families and have been described as being above average when it comes to obedience. They will usually get along well with other dogs and children, though they can be territorial over their doggy toys and food,…read more below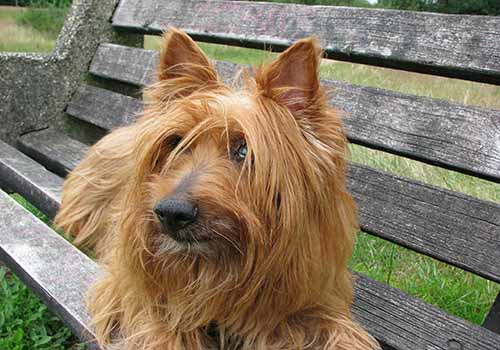 Australian Terrier Personality
Lively, alert and energetic, the Australian Terrier is a hard working, loyal companion to have. They form strong bonds to their families and have been described as being above average when it comes to obedience. They will usually get along well with other dogs and children, though they can be territorial over their doggy toys and food, so raising them alongside any other dogs in the home will be important. Their innate hunting instincts mean that smaller animals should beware, but if you happen to have a cat and raise your Ausie with them, they will tend to get along. They adore spending time with their favorite people as well as making new friends. Their affectionate and sensitive demeanor has even led to these dogs being seen in use as service dogs.
Australian Terrier Characteristics
Australian Terrier History & Lineage
As the name suggests, these high spirited dogs originated in Australia around 1820. Back then they were known as Rough Coated Terriers, due to being descendent of the rough coat terriers imported from Britain at the beginning of the century. In 1850, the breed was officially recognized, though their name would not be changed to the Australian Terrier until 1892. As decades passed, the Australian Terrier would slowly but surely grow in popularity and spread around the globe. In 1933 the breed was recognized in the UK by The Kennel Club, and in 1960 they would go on to become a recognized breed by the UKC in North America.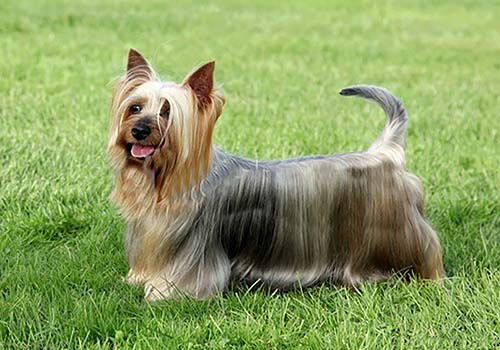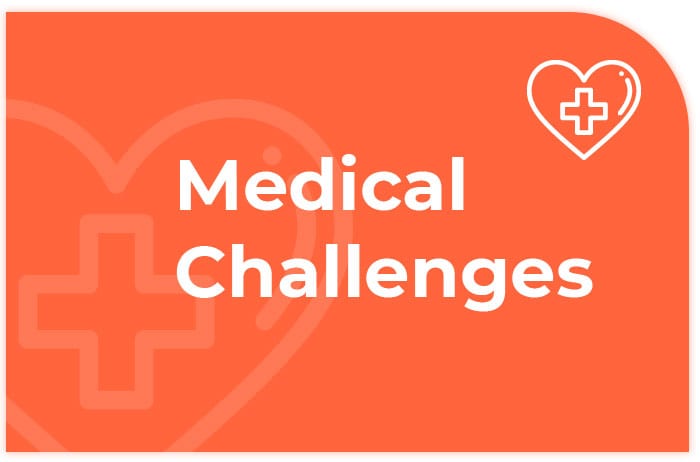 Australian Terrier Medical Challenges
The Australian Terrier is considered to be a sturdy and predominantly healthy breed. Some of them have been known to experience issues such as patellar luxation, joint dysplasia, legg-calve-perthes disease and dry, itchy skin. Although, most Australian Terriers live full lives in good health. Annual checkups with your veterinarian will play an important role in helping to keep you aware of any health concerns that may arise. The National Breed Club also suggest that you speak with your vet about patella, ophthalmologist and thyroid evaluations to help you better understand and ensure the health of your dog. Your Ausie will be grateful for all the loving care that you provide for them, and they will be sure to find plenty of ways to show it that will continue to bring you joy.
Lorem ipsum dolor sit amet, consectetur adipisicing elit, sed do eiusmod tempor incididunt ut labore ipsum
Lorem ipsum dolor sit amet, consectetur adipisicing elit, sed do eiusmod tempor incididunt ut labore et dolore