Australian Silkies are known for their high intelligence among small dog breeds, as well as their easy going personality. They can do well in a wide variety of living situations, including apartment living,…read more below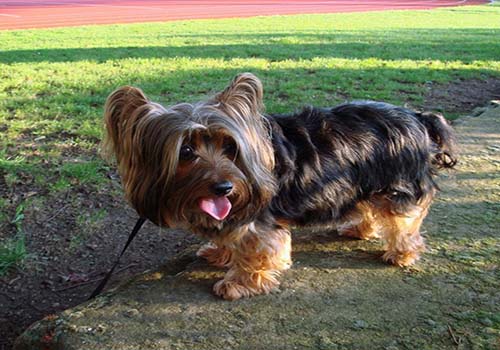 Australian Silky Terrier Personality
Australian Silkies are known for their high intelligence among small dog breeds, as well as their easy going personality. They can do well in a wide variety of living situations, including appartment living, as long as they can get the daily exercise that they crave. Although they are usually content to curl up in their owners laps, they can become restless if they aren't able to remain active. They will jump at every opportunity to join their favorite people for outdoor activities, but are small enough that even a play session indoors can suit them well on days they are not able to get outside. Their lovable and loyal nature makes them a treat to be around for anyone who has gotten to know them. Whether with a single owner or a growing family, Silkies can bring joy and entertainment to any loving home.
Australian Silky Terrier Characteristics
Australian Silky Terrier Care
Australian Silky Terrier History & Lineage
Australian Silky Terriers first appeared around the end of the 19th century. They are believed to have been bred from a number of local and English breeds, including the Yorkshire Terrier and the Australian Terrier. At first these dogs were not clearly defined as their own breed, since they could be born into the same litter as Yorkshire Terriers and Australian Terriers. Australia began to steer away from continued crossbreeding after 1932. The Second World War helped these dogs to spread, as foreign servicemen stationed in Australia brought some of these dogs home with them. They became especially popular in the United States, and after the war hundreds were imported from Australia. By 1955 they were given the name Australian Silky Terrier and were mostly viewed as their own breed. In 1958 this became fact when the Australian National Kennel Council officially recognized them within the Toy Group. The US and The UK were not far behind, with the American Kennel Club officially recognizing them in 1959. In 1965 the United Kennel Club would do the same. Australian Silky Terriers are also recognized by the Fédération Cynologique Internationale and many other major registries around the world.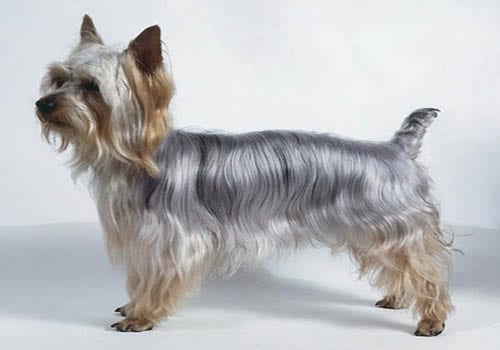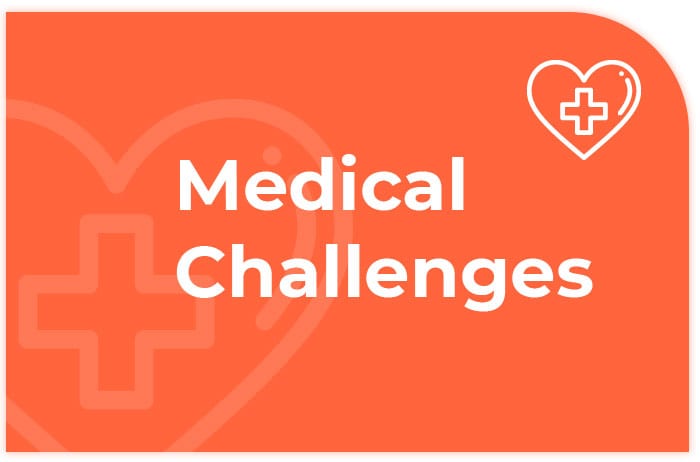 Australian Silky Terrier Medical Challenges
The Australian Silky Terrier is considered to be a predominantly healthy breed, though some of them have been known to experience certain health issues. However, most of these dogs live full and happy lives without any serious health problems. Be sure to speak with the breeder about what health screenings have been done to help give you a better idea of what to expect. Annual checkups with your veterinarian will play an important role in helping you to keep on top of your dog's health, as well as to treat any issues that they may experience. Always be sure to contact your vet right away if you have any serious concerns for the health and wellbeing of your dog. Your pup will be grateful for all the loving care that you provide for them and they will be sure to find plenty of ways to show it that will continue to bring joy.
Australian Silky Terrier Care
Lorem ipsum dolor sit amet, consectetur adipisicing elit, sed do eiusmod tempor incididunt ut labore ipsum
Lorem ipsum dolor sit amet, consectetur adipisicing elit, sed do eiusmod tempor incididunt ut labore et dolore